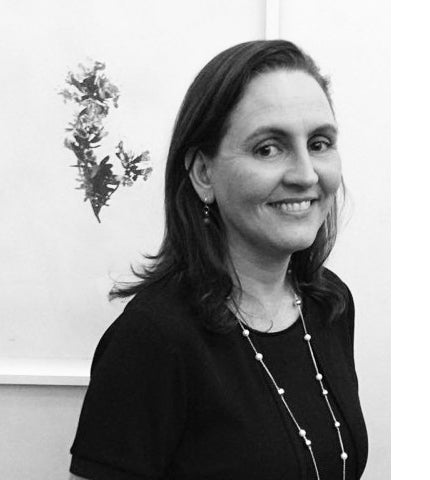 INGA LISA MIDDLETON
Inga Lisa Middleton, a graduate of the Royal College of Art, has a prestigious 25-year career encompassing photography and filmmaking. As well as exhibiting her photographic work and taking on photographic commissions she has successfully written and directed television series and short films.
Inga Lisa's series of cyanotype prints "Thoughts of Home" has been exhibited in the UK, Denmark and Iceland. These cyanotypes eschew sentimentality while expressing nostalgia for her Icelandic homeland. Constructed as a part of a series, compiled as a chronology of her travels, these prints oscillate between the abstract and the symbolic. Inga Lisa appropriates icons of everyday life in Iceland to express something of the solitude of the stark and rugged landscape - poetic symbols which are infused with practical functions: the sublime waterfalls as a source of hydroelectric power; the first sight of the Golden Plower that heralds the end of the long winter; the wild growing Angelica as the elexir of life, historically protecting against contagion. Her new series, "Under Water", is also available on the website.
The cyanotype technique was developed in the mid 19th century for reproducing text and drawings as blueprints. The term cyanotype derives from cyan, the blue color that characterizes the pictures. The technique is based on a chemical reaction between two substances, whereby water fixes the image to the paper. The resultant vivid blue may be said to evoke the limpid blue light of the Arctic.
Inga Lisa lives in London and works both in the UK and Iceland.
View Inga Lisa's work