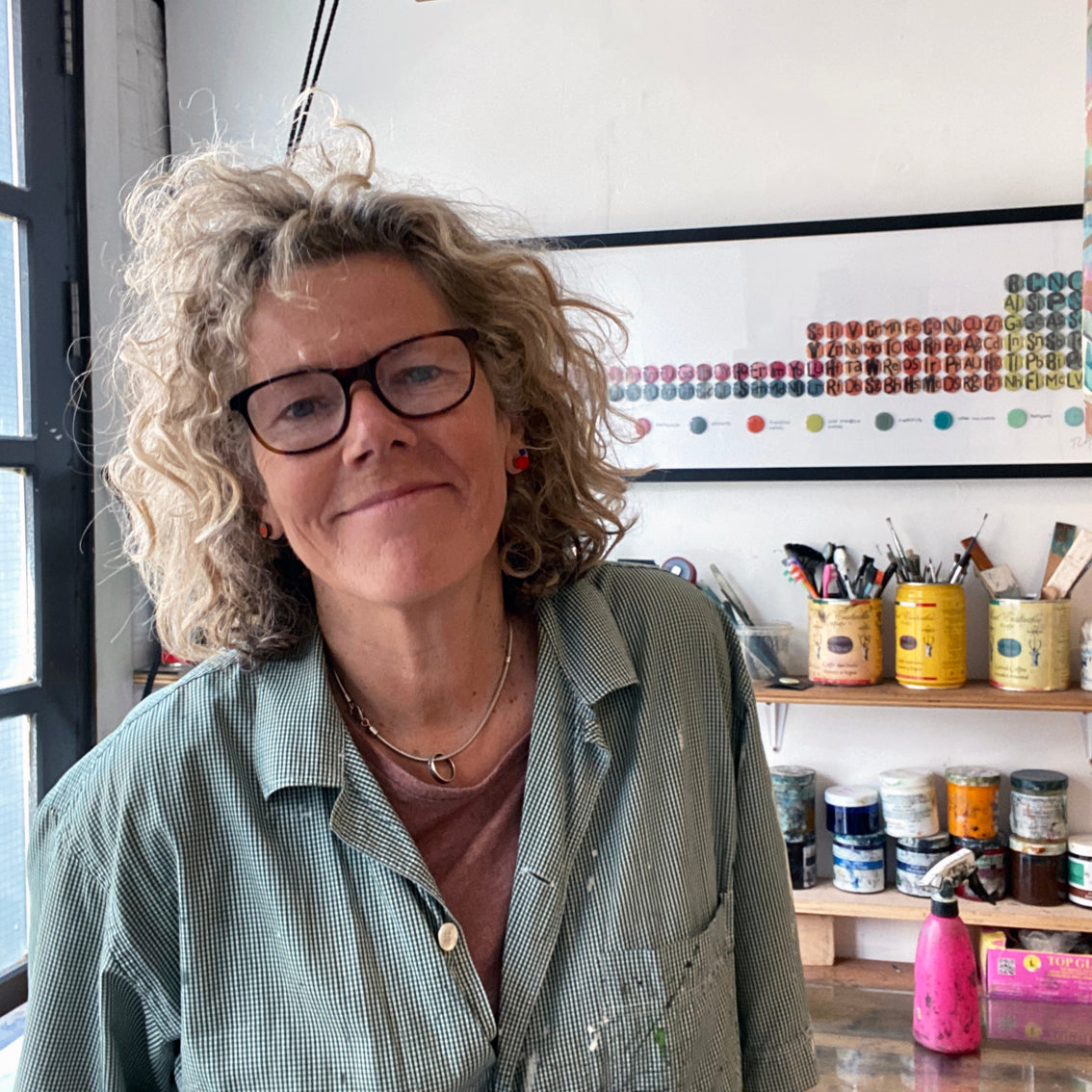 TESSA HOLMES
The work of artist Tessa Holmes is known for its characteristic graphic style energetic, engaging and playful. Print is her main passion. She loves the physical hands-on approach. "Printmaking is such an exciting and versatile process. I enjoy experimenting with techniques. Mixing and matching.
Breaking the rules. Over the years I have developed my own distinct visual language using a range of techniques including mono-printing, relief, solar plate and collograph".
Tessa is also a skilled Illustrator and photographer and has recently started to develop small-scale wire sculpture drawings. Currently she is developing a series of digital drawings that explore the coastline and landscape of East Sussex,"The Rye Bay Series". Working directly onto an ipad, her bold colourful images capture the beauty and solitude of this unique environment. She is fascinated with the structure of landscape. "I try to capture the essence of 'place' in a simple uncomplicated way by distilling it down to shape and form. I enjoy the spontaneity and freedom that this allows."
A fascination with grids and graphs led her to develop her own personal interpretation of The Periodic Table and Multiplication, a unique contemporary twist to these familiar classroom classics!. These are limited edition prints – individually made with hand-stamped wooden letterpress sealed into badges.
Tessa graduated from the Slade School of Art in 1998 with an MFA in printmaking. She was lead print tutor at the London College of Communication for 12 years until 2010. She now works from her studio in Forest Hill, SE London. She also has a caravan on the East Sussex coast from where much of her current inspiration is drawn. She exhibits regularly throughout the UK and has work in a number of public collections.
View Tessa's work